St. George Antiochian Orthodox Church of Vicksburg, Mississippi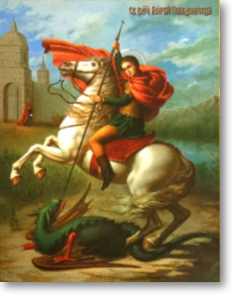 Welcome
We are the oldest Antiochian Orthodox Church in Mississippi, having been established in 1906. Worldwide, the Orthodox Church is the second largest of all Christian denominations, with over 300 million followers. Our faith can be traced back to its beginnings during the days of Christ, and has remained unchanged throughout history. Our parish consists of various ethnic backgrounds and a considerable number of our members are converts to Orthodoxy. We are a small, warm church community of dedicated Christians, made up of people who care for each other and enjoy working alongside each other on various activities throughout the year.
We invite you to explore St. George through this web site and, more importantly, by actually visiting Divine Liturgy and other services to discover the Faith once delivered by Christ and His Apostles. Come to St. George Antiochian Orthodox Church, where we will always welcome you.
Our Mission
Our Mission is to spread the ancient and living Word of God in our community by putting the gospel into action and bearing witness in the world, making it accessible to all those seeking the True Faith. Our parish is dedicated to the maintenance of a true parish environment, welcoming, loving, nurturing, and healing.
---
Our Vision
Our vision is to spread the True Word of God in our community by outreach and involvement.
---
Our Services
Our regular service schedule is as follows:

Sunday 09:30AM Orthros 10:30AM Divine Liturgy
Saturday 05:30PM Great Vespers
The Sacrament of Confession is available before and after each service as well as by appointment. Please contact Father Gabriel as necessary.
Other special services and events throughout the year are found on our calendar page, by clicking here, or in the Weekly Bulletin.
---
DOMSE Newsletter
The Diocese has started a new communication initiative at DOMSE to further enable clergy and laity to be more informed with respect to the diocese news, events, clergy, clergy families, and organizations. This new initiative is The Light, which is a monthly electronic newsletter. The Light will feature clergy, parishes, and organizations every month so that everyone is acquainted with everyone else and starts to develop familial relationships as we are one family at DOMSE. To this end, please check the attached files in order to provide timely your feedback with respect to your parish/mission and your family. Please check out The Light previous issues as examples: DOMSE Newsletter.
---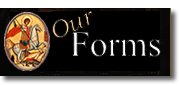 2022 Pledge and Other Forms
Please click here to download our Membership Form
Please click here to download our Friendship Form
Please click here to download our House Blessing Form
Please click here to download our House Blessing Service Sheet
---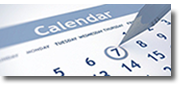 Services & Events
Please click here to view our calendar of services and events.


---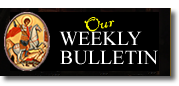 Weekly Bulletin
Please click here to download our latest weekly bulletin.


---
Quick Links
For extensive information about the Antiochian Orthodox Church, click on these links: Our Archdiocese/Our Diocese. Also, click here to read about the life of St. George on the web site of the St. George Orthodox Church of Cedar Rapids, Iowa.
Click the link for an excellent discussion of The Twelve Great Feasts of The Orthodox Church on the Antiochian web site.
Click here to read about The Ascension, written by a former priest of St. George, Father Theodore Ziton.
Click here to download the latest issue of DIAKONIA
---
Inside Our Beautiful Church